Five Easy Steps for Buying a Home
You are about to embark on one of the largest purchases that you have probably made in your life. Whether you have purchased a home before or not, the process can seem overwhelming. This section will outlines six steps to follow to buy your home: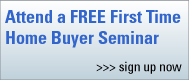 Step 1 - Educate Yourself: Time invested now will save you time and money later
You've decided that it is time to buy a home, and stop paying rent.
Buying a home is big decision-but it offers many advantages.
Now is the time to educate yourself on the home buying process, and determine how, when and where you should proceed. Learn More.
Step 2 - Meet with Your Buyer's Agent
An experienced and knowledgeable Realtor® will be the key resource that you will consult with as you go through the home buying process. Prudential Unlimited Realty has a group of Accredited Buyer Representatives ABR (Buyers Agents) will represent you and focus on your specific needs as a buyer. Learn more about the Benefits of Using a Buyer's Agent.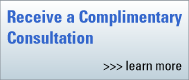 Step 3 - Mortgage Preparation
Before you fall in love with your dream home, you need to make sure you can afford it. Most buyers have to finance the purchase of a home. You need to prepare ahead of time to find the best, most appropriate mortgage for your situation, and in order to receive a formal commitment from a lender in time to satisfy a financing contingency in your purchase agreement and to insure the money arrives at closing in time. Learn More about the Mortgage Process.
Learn how much you can afford to spend, how much you can buy with it, what types of mortgages are available and get pre-approved.
Get Pre-Approved now and find out how much a lender may be willing to lend you.
Step 4 - Find your Dream Home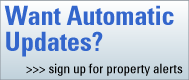 Now that you know the price you can afford and the approximate payments per month, it's time to determine where you want to live, what type of property you are looking for or what size home you get for your money.
Schedule appointments with your Buyer Agent, attend Open Houses with your Buyer Agent and receive daily updates on available properties.
Your Buyer Agent will work with you, and focus the search to your needs and wants. Search for you New Home.
Step 5 - Purchase Your New Home
You have found your dream home!
Now it's time to learn the process of making an initial offer to purchase all the way up to closing.