Free One - Hour Consultation
Prudential Unlimited Realty is committed to ensuring that our buyer clients are the most-qualified, best-prepared buyers in the marketplace.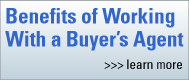 As your Buyer's Agent, we want to help you buy a home, not sell you a home. We will help you to get the best price and terms possible on your purchase. We are not working for only this purchase. We strive to earn your future business and the referral of your friends and family by providing exceptional service. The only way that we can earn that is by delivering exceptional service that demonstrates our commitment to you and how much we care about you, your family, and the home buying decisions you make.
What sets us apart from our local competitors is our demand for high standards, our consumer-centric approach to real estate, innovative on-line services, and our experienced Buyer's Agents. Whether your move is job related or a personal choice, our agents have the training, experience and personal commitment you expect from Prudential.
Call Prudential Unlimited Realty today and setup an appointment to meet with one of their Buyer Agents.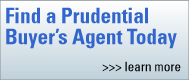 Your Prudential Unlimited Realty Buyer Agent will help you:
Decide Agency Relationship: We are required to disclose our Agency relationship before disclosing any confidential information.
Determine your goals: Your Buyer Agent will conduct a counseling and information session to identify your needs and goals to plan your property search.
Setup a customized search: Your Buyer Agent will help you setup a customized search for your dream home in the areas where you would like to live.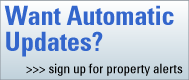 Alert you and accompany you to upcoming open houses: Your Buyer Agent will alert you to upcoming open houses that you may be interested in.
Help you determine good value for your money: Your Buyer Agent will help you find good value; the combination of finding what you want, where you want it, and what's the maximum you should pay for it.
Negotiate on your behalf: Your Buyer Agent will negotiate for you to help get the lowest price and best terms possible, and guide you through the buying process.