Receive and Negotiate Offers
Offers are your feedback on price and position. If you receive no offers, it may mean your home is overpriced. When you receive offers, depending on how many and how early you receive them you are also receiving feedback on what the market thinks of your price. Offers beget other offers. Buyers do not like to feel like they are on an island by themselves when it comes to making an offer. When a buyer buys, they are immediately thinking about re-sale. If there are no other offers, they may be thinking it's going to be difficult to sell later. If there are multiple offers, buyers have more confidence in the home that if they need to sell in a pinch, that they will be able to.
It's extremely important to price your home correctly from the start. Statistics show that the lower the days on market, the higher the sale price relative to list price. Your goal should be to price your home to sell as quickly as possible, even if you're not in a rush. Waiting for 'your price' will only result in a lower price. It's often said, the first offer is the best offer. Of course, that's not always the case, but the longer you are on the market, the lower the price you can expect on your home.
The best, most qualified buyers are just waiting for the next properties to come on the market that match their criteria. They have already seen and rejected the properties already on the market. This why there are often multiple offers on new properties. Furthermore, you are more in control of your transaction when you have multiple offers. You can choose the offer with the strongest financing terms. You can choose the offer with the highest price. You can dictate the terms and conditions along with choosing a closing date that suits your needs. Simply said, it's almost always in your best interests to price your home properly with the intent to sell it as quickly as possible.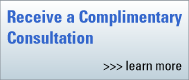 A strong listing agent will know how to position your property to generate urgency among the many buyers who will see your home in the first few weeks. The first thing buyers want to know when they walk in your house is
How long has it been on the market and
Have you received any offers?
Why? Because they want to know how low they can make their offer. They want to know how desperate you might be. They want to know what kind of a 'deal' they can get. Do not give buyers that opportunity. Sell for the right reasons. Choose a pricing strategy that will sell your home fast and for the highest price and best terms. Click here for a free consultation.
Some other things to keep in mind:
You have no obligation to accept any offer.
Do not get emotional and do not take it personally when you receive an offer that is lower than you expected.
Discuss the next steps with your listing agent and try to anticipate what the buyer's true intentions are.
It should not always be just about price. A higher priced offer may look great, but the terms may not be good for you.
There are times when you should respond to an offer quickly and other times when you should not.